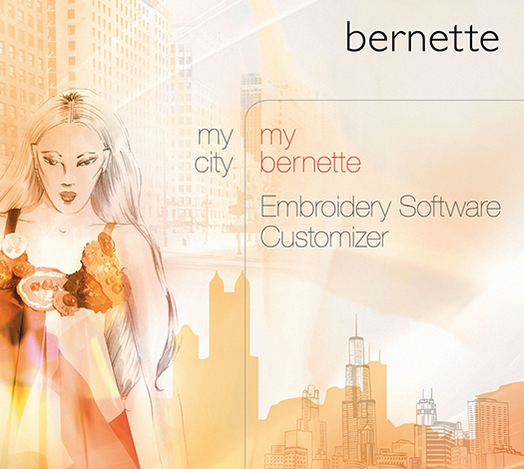 With the bernette Embroidery Software Customizer you can easily personalize your designs. Combine a text with your favourite design and make your sewing project unique. There are multiple design possibilities: Whether it is a towel with a monogram, an invitation card with an embroidered frame for your birthday party or a cover with an appliqué for your mobile phone – with our software your projects become special. Switch on your computer, put the installation CD in your CD or DVD drive, set up the computer program and put your ideas into action. Transfer your designs with a USB stick to your embroidery machine and unleash your unlimited creativity. bernette embroidery software Customizer is compatible with the bernette sewing & embroidery machine Chicago 7, the Deco 340 and other sewing & embroidery machine brands. bernette Customizer – Customize embroidery designs by combining letters, monograms, frames and appliqué designs. Colourize embroidery designs with colour and thread preferences and individualize letters with a unique fill stitch. The software includes 78 designs, 24 appliqué designs and 4 frames for monogramming. Find a Store Get the flyer
Key features & functions: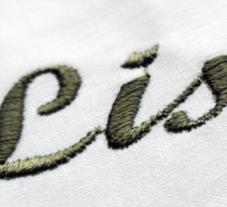 Lettering
Use Windows true type fonts for lettering and resize them from 6 to 60 mm (0.24'' to 2.36'').
Hoops
Use the predefined bernette hoops or design your own. Preview the stitching sequence with the "slow redraw" function.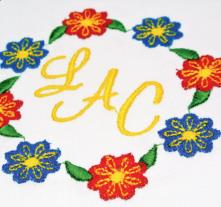 Monogramming
Colour, scale, rotate or mirror designs and combine them with initials to create a personal monogram.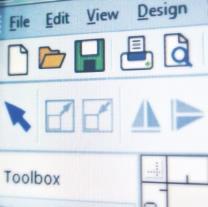 Save Format
Edit the embroidery designs in ART 70 format and transfer to the embroidery machine in EXP format.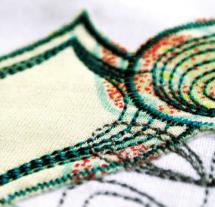 Appliqué Designs
With the CutWork tool, you can easily cut out an appliqué shape, which can then be stitched into the appliqué design.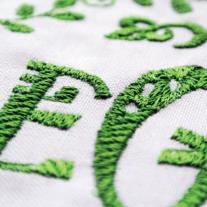 Fill Stitch
The larger the letters, the greater the detail possibilities by using one of thirty fill stitches. "Auto Underlay" defines the underlay stitch.